Children have fun and play by interacting with the games by throwing or kicking balls into the wall. With several different programs, including basketball, soccer, pirates, butterflies and 'concentration', kids learn and have fun too! Wall Ball can be a great addition to your exhibits by adding interactivity and excitement!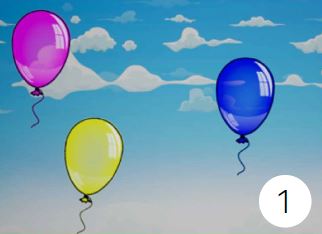 Air Balloons
Pop the balloons matching the color of the frame around the game field.
Minecraft of Adventure
Hit monsters, collect coins and diamonds. Get ready for the end-game boss fight.
Picture Match
Throw the balls to hit the cards with matching images.
Hungry Frogs
Hit the dragonflies to feed the frogs.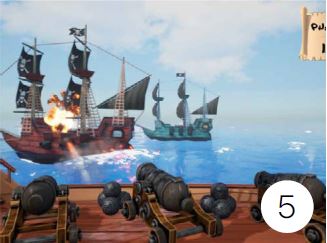 Pirates
There's a sea battle with pirates! Sink as many pirate ships as you can.
Soccer
Score as many goals as you can in the futuristic technology world.
Butterflies
Build a trajectory for a butterfly to fly.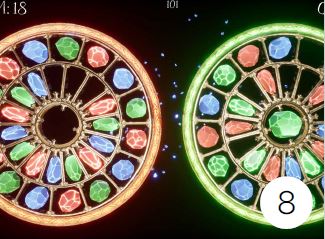 Magic Darts
The player throws a ball into the wall to hit the segment of the target with the right color and win scores.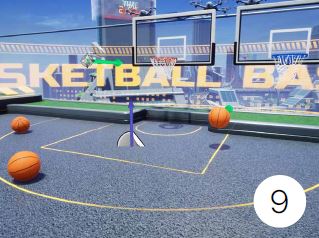 Basketball
Throw the ball into the basketball ring in the world of the future.